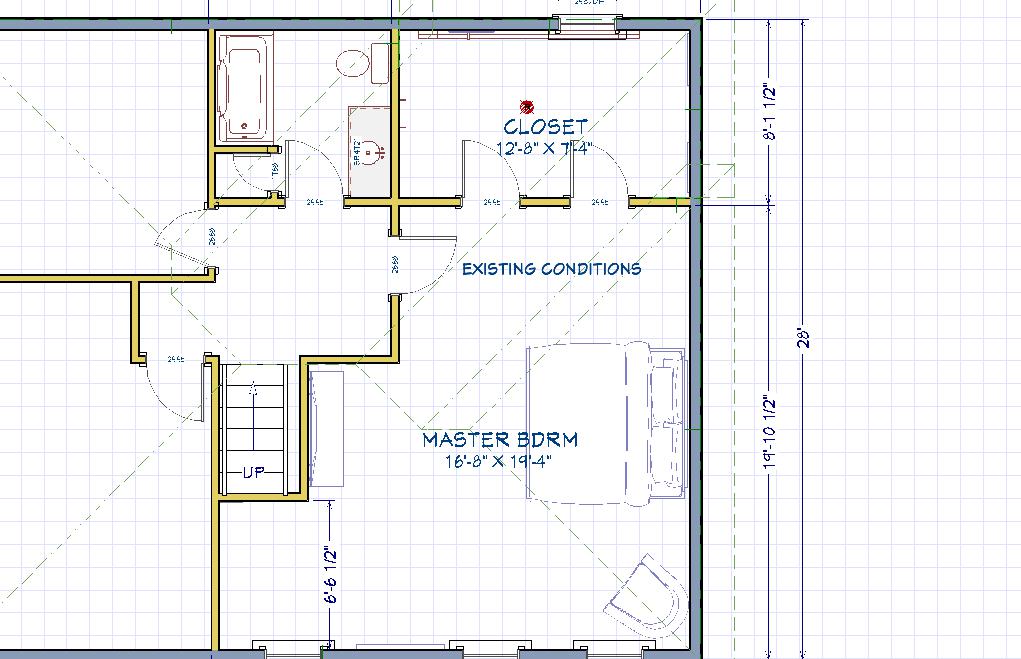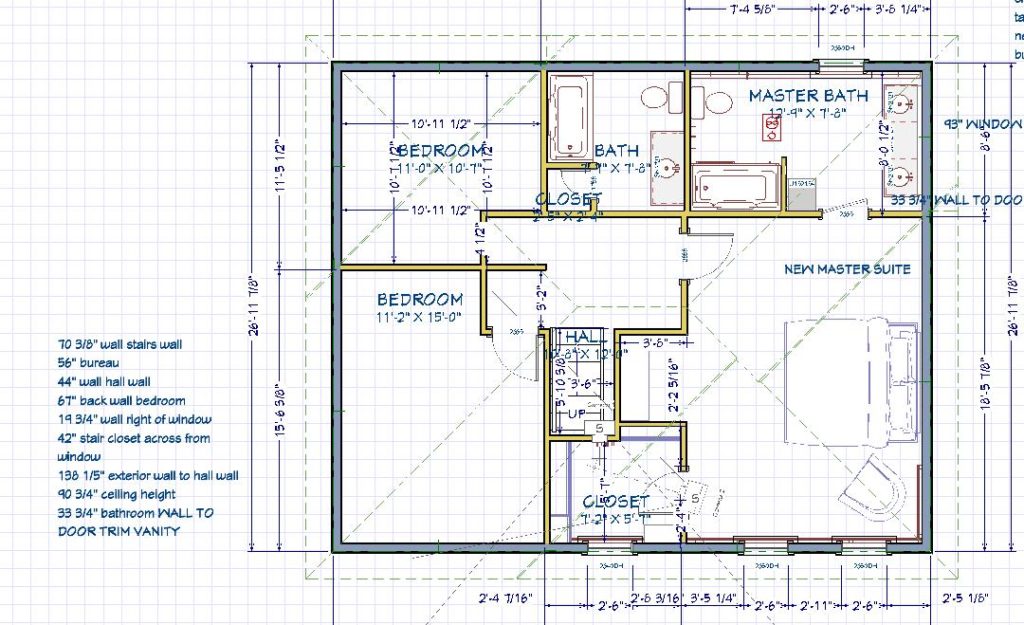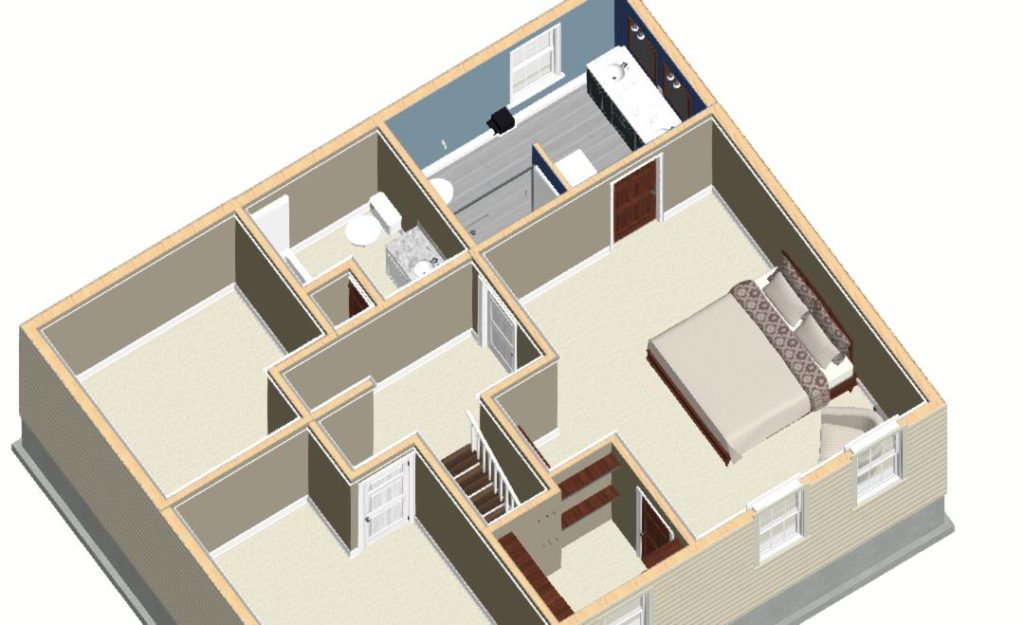 When the whole family had the stomach flu at the same time it became apparent that they were in need of another bathroom. One and a half bathrooms weren't enough. So they called me in to help. We took a look at the space in question, the master closet. They were told by the original owners that it was set up for a future master bathroom, but this was a 20-year-old house and we didn't know what was behind the walls or under the floor.
After taking a look at the space, it was apparent that the least expensive option was to turn the master closet into a master bathroom and build a closet in the corner nook of the bedroom. The main requisite for the size of the closet was her heirloom bureau. It needed to fit into the new alcove to the right of the new closet wall.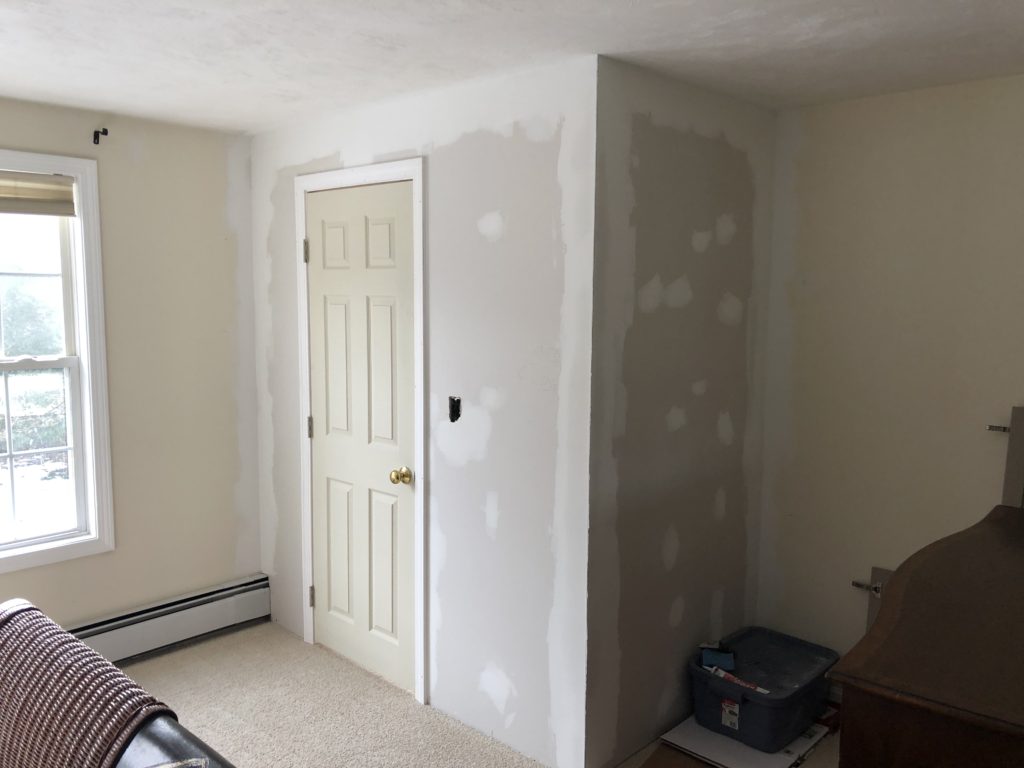 We were working within a tight budget of under $20,000 for both projects, so compromises were made. The design was simple yet functional and mid-range finished materials were used. It was important for the clients to use eco-friendly materials. Eco-friendly does not mean expensive, however. We used Executive Cabinetry a semi-custom cabinet line which is GreenGuard Certified, a remnant piece of Alaska White granite for the countertop, and Cali bamboo luxury vinyl locking flooring in grey ash. We re-used the millwork and doors and used an eco-friendly dumpster company.
To keep the budget in line, we forego tile floors and a tile tub surround since it would push the budget over $25,000. At the initial inspection, we also realized the existing subflooring was not adequate for tile flooring which would be an added expense. Every little item adds up and that is something they were willing to omit. Tile floors are also cold and unforgiving especially with a rambunctious 5-year-old running around.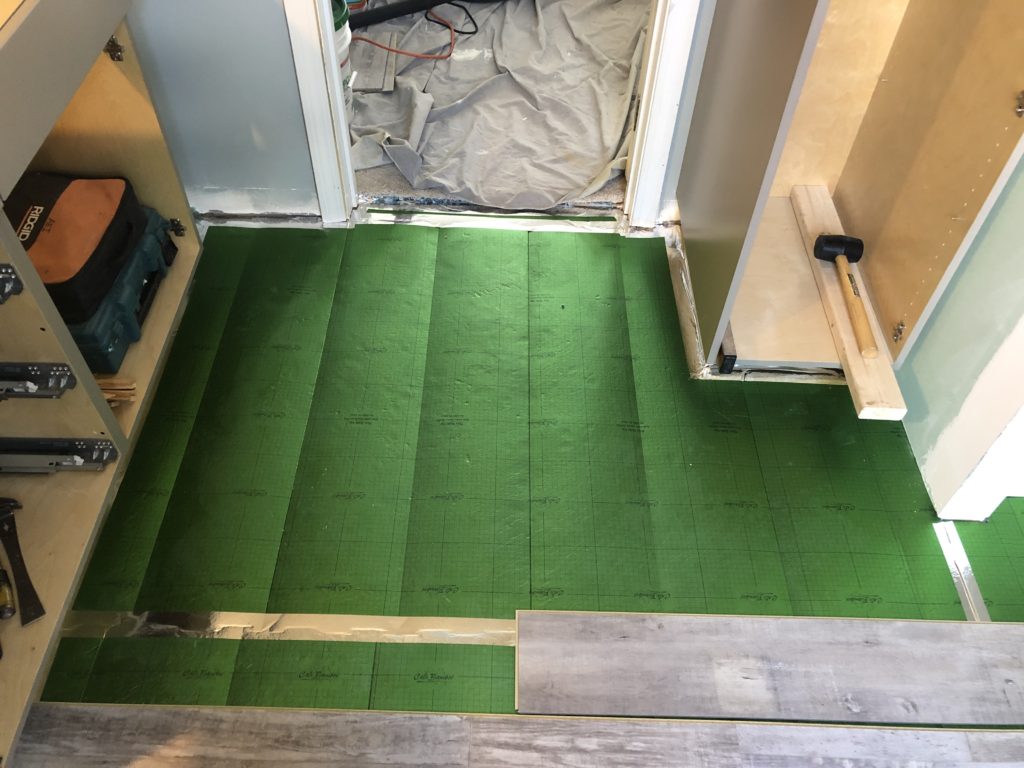 Once the design was in place and the products were nailed down, the subcontractors gave us quotes and time frames. When all contracts were signed, products were ordered and contractors were lined up. I'm a hands-on designer. On this particular project, I also was the project manager and carpenter's assistant. It took us 4 weeks to complete from start to finish. The job went smoothly and we completed it on time and within budget. The clients are happy with the results and that's what matters. Now they have a functional and inviting space to call their own. It was a fun project to work on.