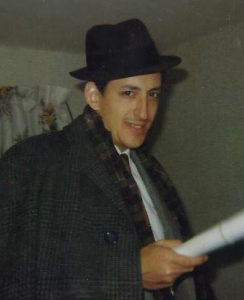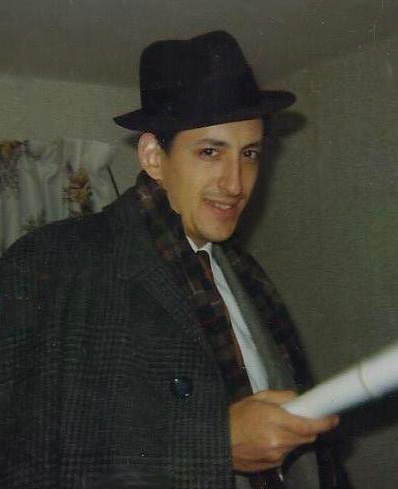 It's been four years since my father passed away at the age 79 in Groton, Massachusetts. The following is his obituary which my sister Adele Hars wrote and I wanted to share it with you so you can understand my roots.
Born Antal Emil Hars in Hungary in 1933, he was the son of György and Adél Hars, and the grandson of Emil Nagy de Vámos, a prominent attorney, Hungarian parliament member and Minister of Justice. He received his degree in architecture from the Technical University of Budapest in 1956. During the 1956 Hungarian Revolution, he left the country and emigrated to the United States, where he Americanized his name to Anthony, becoming an American citizen in 1963.
A licensed architect and member of the American Institute of Architects and Boston Society of Architects, he began his career at top firms such as Eleanor La Maire Associates in New York City and Anshen & Allen in San Francisco. As project architect with the James Lawrence firm in Boston into the early 1970's, he helped create the Gothic-style greenhouses at the Isabella Stewart Gardner Museum, as well as the museum's cafe, shop and library. Other projects included North Adams State College (now Massachusetts College of Liberal Arts), and many private residences, including one for the Olympic gold medal skater Tenley Albright
He moved his family to Groton, MA in 1967, where he first lived in and helped preserve the Lawrence Homestead mansion. He set up private practice in Groton in 1972.
While steeped in modern tradition, he had a deep respect for the surrounding land as a context for his work. As such he designed many beautiful homes and businesses throughout New England. Speaking of the magnificent home he designed and built for himself on Long Hill Road in Groton in the early 1980's, he told a local newspaper, "I love space. I will buy space above all else in a building budget. You cannot add space. Area, yes, but space, no."
Beyond his professional life, he also firmly believed in service to the community. As such, he served many years as the head and member of the Groton Historic District Commission, working tirelessly to ensure that the traditional character of the town center was preserved. He was one of the founders and president of the Groton Music Association, which paved the way for Indian Hill, now a major cultural institution in the region. For many years, he served on and chaired the town School Committee. He was a former president and lifetime member of the Groton Rotary Club; and he opened his home to meetings for many a political candidate and worthy cause.
On a personal level he loved opera, art, writing, literature, history and travel. A published author, he also enjoyed painting, ballroom and swing dancing, playing the piano and the sport of fencing.
He died suddenly of a heart attack. He leaves four daughters from his marriage to the late Carol Jane Philblad (d.1984): Adele Hars of Paris, France, Maria Hars of Groton, and Eve and Anne Hars, both of Los Angeles, CA. He married again in 1997 to Sarita B. Choate of Groton, and they spent many happy years together, until her death in 2009.
*********************************************************************
He was a wonderful father who told us to Never let the Bastards get us down and to believe in our dreams. He was also an Architect who listened to his clients wants and needs and created Architecture for the soul. He was my mentor and I know he will forever be with me as I help others create spaces which they love in the now and in the future. Thanks Dad for believing in me. RIP