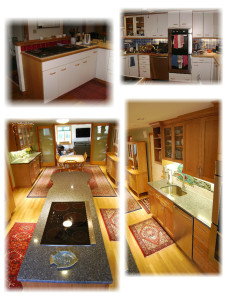 I understand why people like to dabble in Do It Yourself projects. All those DIY TV programs and YouTube video's  make it seem so easy to do. It gives you a sense of empowerment. Apparently they don't always show the truth. Editing is a great way to hide a fallacy. What seems to be an easy fix can turn into a nightmare which costs time and money. You can always see who hired a professional and who did it on their own. There comes a point, however, when it's time to bring in the professionals. I think of it as a team approach and giving guidance through the maze.
Designers are a unique breed-we come in all disciplines. Working chemistry is important and working with someone who will give you guidance and bring the project to life is important. An analogy of a great design is a Soufflé, take out an ingredient and it falls flat. There are three ingredients to a successful project: a design which meets your present and future lifestyle, impeccable craftsmanship and quality materials.
Design is not just about space planning it incorporates colors, textures and materials which bring the project to life. As a designer, I work with you every step of the way. Taking a blank canvas and creating a master piece for you to enjoy. Sometimes that means shaking it up and taking you out of your comfort zone to see what can be done. Sometimes it's letting the pieces fall where they may, and sometimes it's just about comfort.